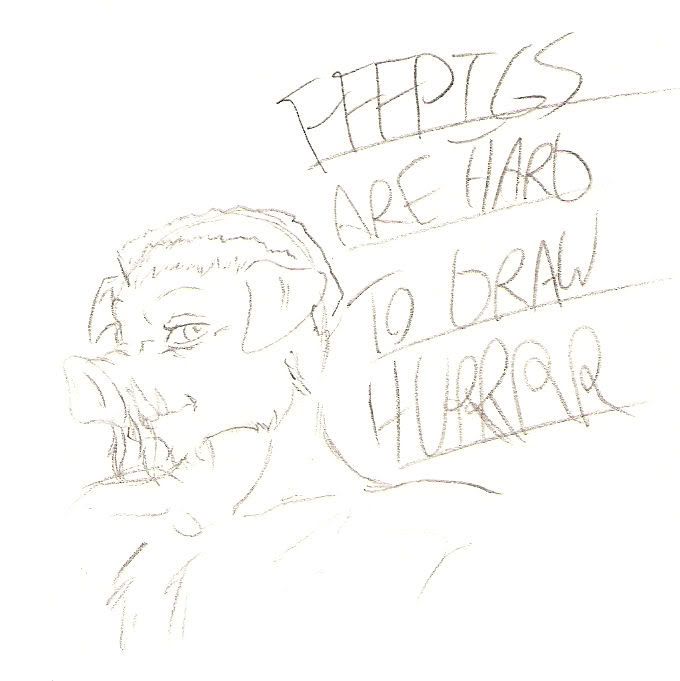 Pig faces are *really hard to draw* if you've never drawn them before. Like, for real. Also, I need to stop making everybody I draw so cute.
In the meantime, one of the reasons I found out about Slop was because a friend of mine who reads was also part of a writing jam session that I was in, wherin I was discussing a race of badger-people of mine, named the Hoka, and he went "Like the Brock?" And a short internet search later, he showed by Slop.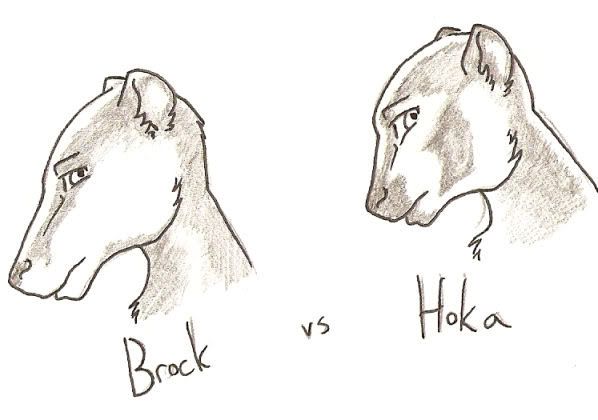 And then I promptly scribbled this out. Hoka are American badgers, hence the different head shape and stripe pattern. Still, badger badger badger. With some mild cheesecake.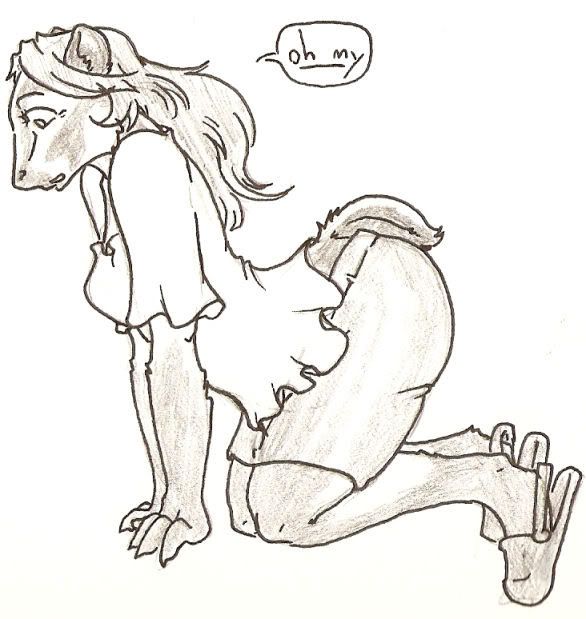 Hopefully, I'll actually be able to redraw worth a damn and finish the drawing of mulefoot. Hurrr need more reference pictures of boar faces...