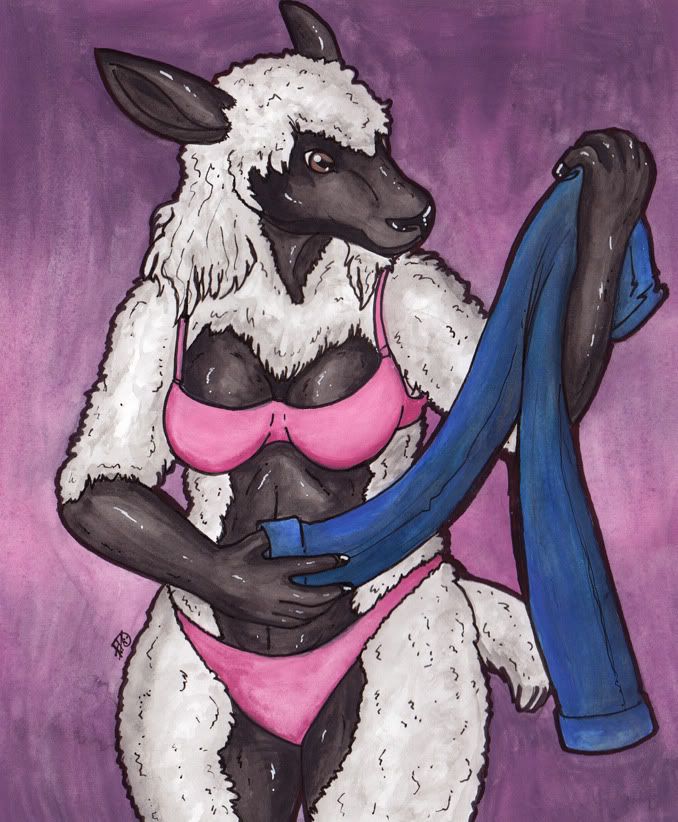 FA Mirror in case photobucket is a butt.
You guys asked for Carol, so here she is! She's trying to figure out if she wants to wear this particular pair of pants today or not.
Sadly cheesecake is as risque as I'm ever going to get, but I had a lot of fun drawing and painting a sheep in a bra and underdoos!
I really like Carol though, she's rather pretty, and you don't see a lot of anthro sheep around.
If you guys have any other characters you'd like to see, let me know!